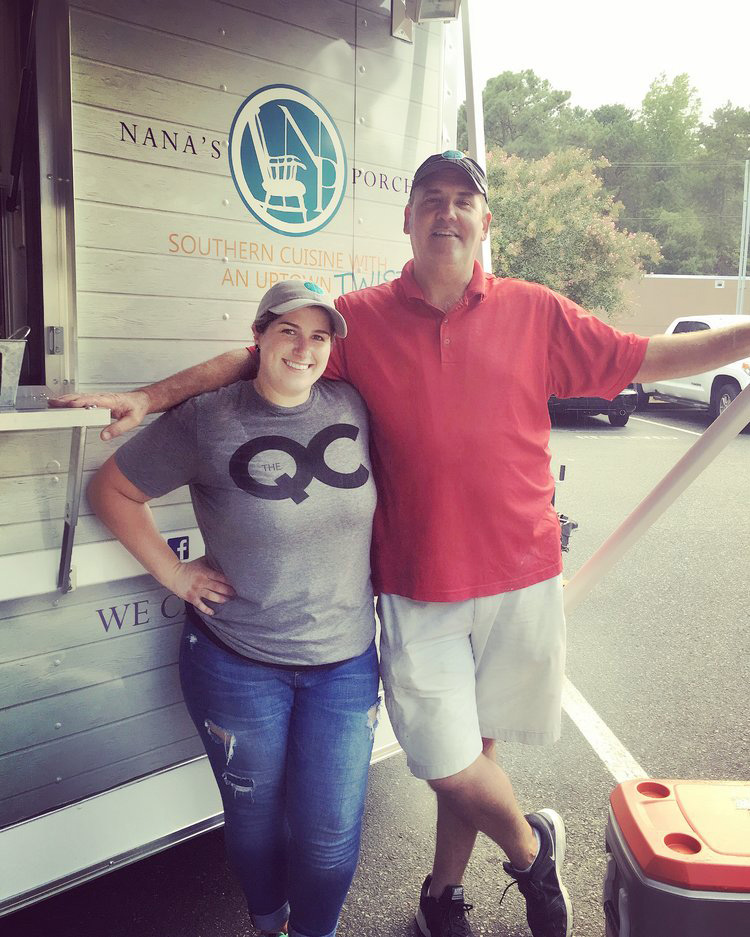 Nana's Porch is a family owned business founded by Chris Payne and Hannah Coleman Dickerson to celebrate the culinary skills of generations of the strong Southern women in their large blended family. Chris and Hannah's vision is to take their customers back to their Nana's screened in porch where the family met to catch up while sipping sweet tea and lemonade while they feasted on the best traditional Southern food ever served.
Chris, with his skills on the grill and wood smoker, and Hannah, with her formal culinary education, take those memories one step further by adding a unique uptown twist to the traditional favorites.
In addition to providing curbside food truck service, Nana's Porch provides catering services with full menus including appetizers, entrées and desserts. We also provide a full suite of pastry selections for your special events including made to order multi-tier wedding cakes.
We look forward to cooking for you.
Hannah and Chris
"There is no sincerer love than the love of food."
– George Bernard Shaw